Testimonials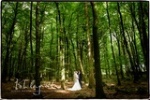 Aileen & Jonathan
Lough Rynn Castle, August 2017 - Hi John, We received our USB this morning, thank you. The slideshow was just absolutely wonderful, we have watched it three times already. The photographs are fantastic. You captured the whole day just perfectly. It really brought us back to the big day and we are so pleased to have such fabulous photographs. Thank you for all your hard work on the day and in the lead up to the wedding, we really loved that you got to know us and our families and bridal party before the big day. We all felt so relaxed working with you, and we really had such fun shooting the photographs. We will be highly recommending you to friends who are planning their big days. We definitely picked the best photographer. We will be in touch in regard to deciding on an album, but as my mum said she doesn't know how we are going to pick because all the photgraphs are fabulous.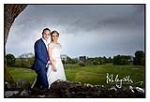 Anne-Marie & Robert
Castle Dargan, 12th May 2017 - John, Thank you so much for everything you did for us in the run up to the wedding and indeed all your help and direction on the day. We are obsessed with the photos and regularly look through them. You were so easy and helpful to deal with and it made our job so much easier. We highly recommend you to everyone. Thanks again, Anne-Marie & Robert.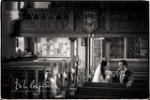 Becky & David
Killiney Castle Hotel, 16th September 2016 - John, We cannot thank you enough for being our photographer for a special day. All of our images were stunning and so were the albums. Your advice and guidance were amazing throughout the process. I have already recommended you to two couples and there will be many more! Thanks, B&D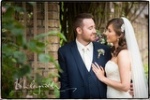 Aisling & Mark
Lough Rynn, 7th July 2016 - Dear John, Thank you for all your hard work before, during and after our big day. You were fantastic to work with and added to our enjoyment of our day. We will always treasure our beautiful photographs. Aisling & Mark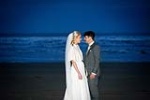 Sarah & Brian
The Diamond Coast Enniscrone, 16th December 2017 - Hi John, We haven't stopped looking at the photos since we got them! We absolutely love them! We'll get cracking on picking the favourites for the album asap. Thanks very much for everything, Sarah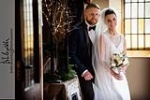 Karen & Colin
Breaffy House Hotel 31st December 2016. - Dear John, Thank you for capturing our wedding day with such beautiful pictures. You kept us calm and relaxed for the entire day. Best wishes, Karen & Colin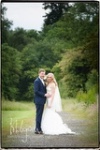 Deirdre & Andrew
Kilronan Castle, 10th June 2016 - Dear John, Thank You sincerely for your brilliant photos and professionalism on our wedding day. Thank you also for your wonderful support throughout, and for helping us choose our reflection. Slån agus beannacht, Andy & Dee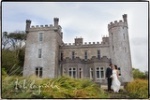 Michelle & James
The Landmark Hotel, 25th September 2015 - John, Thank you so much for all your hard work leading up to and on the day of the wedding. You were a pleasure to deal with and you're a true professional at what you do. You were such a calming influence throughout the day and everyone commented on that. We will be highly recommending you. Thanks again, Michelle & James.

Louise & John
The Landmark 11th September 2010 -John, We're back from honeymoon and just getting round to emailing you. The photos on your blog look absolutely savage! Can't believe it! We are really looking forward to seeing the rest of the photos. Just to let you know we had a fantastic day, and we are very happy that we chose you and most importantly that you were still available. You made everything so easy on the day. We can't believe it all went so fast!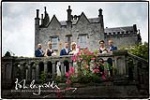 Claire & Nick
Claire & Nick, Belleek Castle, 25th July 2015. - Dear John, Thank you so much for doing such an amazing job of capturing our wedding day. You were such a dream to work with. Your presence was so unobtrusive and you really helped everyone to relax. We both felt very lucky to have you as our photographer. Love Claire & Nick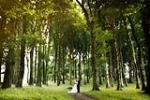 Denise & John
Glasson Golf Hotel, 15th July 2016 John, Thank you so much for being so helpful and approachable on the day. We really love our wedding photos. Having you as our photographer made the wedding more relaxed. We really appreciated it. Denise & John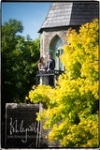 Orla & Brien
Lough Rynn, 3rd June 2016. - Just a quick note to say a big thank you for being a fantastic photographer on our big day. You are so easygoing and make everything calm as a breeze. We'll highly recommend you. Thanks again and take care, Orla & Brien.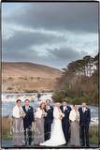 Sinead & Gary
Knockranny House Hotel, Westport, 30th December 2015. - John, Thank you so very much for helping to make our wedding day so enjoyable, with seamless effort to get the most amazing photographs. We are truly grateful, and can't wait to collect the album. Warmest thanks, Sinead & Gary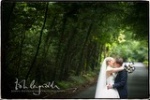 Louise & John
Kilronan Castle, 4th July 2016 - Hi John, Thank you so much for your wonderful photos that captured all the special moments. Thank you for your attention to detail that shone through in your photos. Best wishes, John & Louise.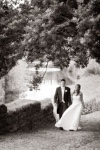 Louise & Michael
Lough Rynn Castle, 21st June 2013. - John, Thank you so much for capturing our day in such a beautiful manner, we love our photos and you have given us a very difficult job to narrow them down! Right from our first meeting we knew that your relaxed unobtrusive style was exactly what we wanted. On the day itself it was great to have a photographer who we knew would get all the shots we wanted but in such a fun manner that we really enjoyed. We also appreciate the effort you put into getting to know families and bridal party before the day, these are the things that make a difference to everyone. Thanks so much, Louise & Domo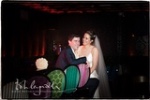 Lorraine & Damien
The Landmark Hotel, 2nd January 2015. - John, Thank you so much for our amazing wedding album. We couldn't be happier with the end result. Thank you for your guidance and reassurance on our wedding day. We'll talk again! Lorraine & Damien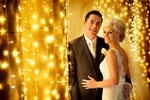 Joanne & Fergus
Farnham Estate, 11th December 2013 - John, Just a note to say a huge thank you for your amazing work. You were so helpful and professional every step of the way and we are absolutely delighted with our pics - you captured everything and more. We wish you every success for the future and look forward to your continued friendship. Love Fergus & Joanne.

Aoife & Donnacha
Castle Leslie, 1st October 2009 - Dear John, I just wanted to say - thank you so so much for everything! From the photo shoot for our invites to the day itself, you made us all feel so comfortable and relaxed. I don't know how you do it, I don't recall you being in the church but I know you were there because you captured all the precious moments and more - you are the ultimate invisible man! Your photos will forever be a reminder of the most amazing day. From us all - thank you from the bottom of our hearts. Aoife & Donnacha

Loretta & Rory
Castle Dargan, 30th December 2009 - Thanks John! We've been through the slide show a few times and we both absolutely love the pictures. You really captured the atmosphere of the day. The hard part was to pick favourites. Thank you for putting together such a beautiful album.

Sharon & Darren
Mount Wolsely, 10th August 2010 - John, got to see the photos this morning - they are fantastic! Thanks again for making our day extra special it really was a pleasure working with you.
Sinead & Brendan
Shamrock Lodge, 21st August 2010 - John - Love the pictures! - Thanks again for everything, everyone is still talking about how great you were on the day!

Lynne & Ollie
Shannon Keywest, 23rd October 2010. - Hello John,Thank you very much for the beautiful photos! They are absolutely gorgeous, we are delighted with them and we have just spent the entire evening going through them again! Thanks a mill, Lynne.

Vanessa & Adrian
The Landmark, April 2010 - Hello John, I know it's taken me a while but I still haven't been able to narrow the amount of photo's down to the numbers we need! It was an impossible task John, the photo's are just amazing - we are very happy with the prints - so a massive "Thank You" - we really appreciate all the hard work you put into capturing every moment of our special day.